Registration for RAIN 2023 is now open on GetMeRegistered.
This year's eye-catching jersey and matching sport shirt can be ordered directly from our Primal store.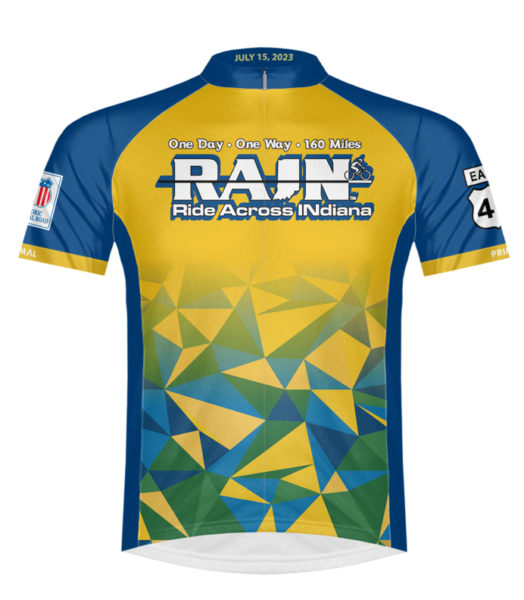 Time to get excited and out on the road or on your trainer so that you are ready to conquer this year's 160 miles. We look forward to seeing you on July 15!
One Day – One Way – 160 Miles!
RAIN is a one-day bicycle ride across Indiana that is in its 35th year. The 160-mile course runs from West Terre Haute to Richmond, following the Historic National Road (US 40) for much of the way. The ride is sponsored by the Bloomington Bicycle Club.
Call for Volunteers
Volunteers are needed before and during RAIN to help with everything from registration to rest stops to the finish line. Contact us if you are able to help.
RAIN Results
Congratulations to all riders! See 2022 finishers by name and by time.
Ride results going back to 1996 are available here.