Despite the rain, it was a good year for RAIN. Here are the results of the ride by rider name and by finishing time. Enjoy the rest of your riding season and we'll see you next year!
And by the way, if you're looking for a new challenge, take a look at the Bloomington Bicycle Club's Tour de Ramps. It's got Indiana's best way to spoil a lake view —4,000 feet of climbing up the nine boat ramps down to Lake Monroe.  (Or you can call it a RAIN recovery ride and skip the ramps.)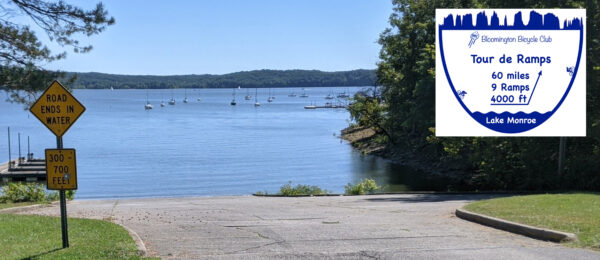 RAIN: One Day – One Way – 160 Miles!
RAIN is a one-day bicycle ride across Indiana that is in its 35th year. The 160-mile course runs from West Terre Haute to Richmond, following the Historic National Road (US 40) for much of the way. The ride is sponsored by the Bloomington Bicycle Club.
Call for Volunteers
Volunteers are needed before and during RAIN to help with everything from registration to rest stops to the finish line. A detailed list of signup spots for you to choose from can be found here. There are jobs for everyone!
RAIN Results
Congratulations to all riders! See 2023 finishers by name and by time.
Here are last year's results by name and by time. Most ride results going back to 1996 are available here.
Also in Southern Indiana
With the distance challenge of RAIN done, now go test your climbing mettle in the BBC's new Tour de Ramps, September 16, 2023.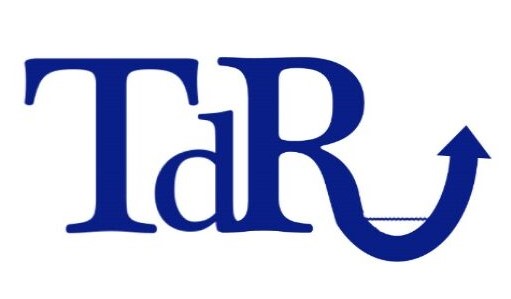 After the Tour de Ramps, you'll be ready for two days of climbing at The Hilly Hundred.,  Oct. 6-8,2023.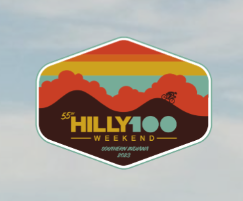 The N.I.T.E. ride in Indianapolis will be back in 2024.